Shopping Cart: Empty
->
Trees & Shrubs
Among Trees

Author: Sean Kernan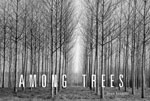 Photographs at once stark and lush, tranquil and vibrant, dramatic and contemplative—forests full of surprise. For photographer Sean Kernan, Among Trees was born out of the simple act of photographing the groves and forests he saw as he worked, traveled, and lived in the world. As the shape of the work emerged, he began to wander further in search of these visions made of trees and light. After many years, he has collected these remarkable photographs and gained insight into the way that art takes us deep inside ourselves at the very same time that it calls us out into our world.

The fundamental act of seeing changed and enriched the photographer, just as the photographs in Among Trees will lead readers on a journey of their own.

This book is an invitation to experience all the anticipated pleasures of walking in the woods, the spiritual qualities of the deep forests, the near-operatic dramas of nature, our human connections with the natural world. As author Anthony Doerr writes in his introduction, "It is my hope that you turn the pages of this book and see something of the thousand landscapes around us—to imagine not only what is inside Kernan's frams, but outside them as well." Because Among Trees is not so much about leafing through pictures of interesting and beautiful trees as it is about being among trees and coming to see our world and ourselves differently.
List Price: $27.50
Your Low Price: $14.73
In Stock Now!
Specific Details
Hardcover: 160 pages
Illustrated
Title: Among Trees
Author: Sean Kernan
Publisher: Artisan
Date: 2003
ISBN 10: 1579652220
ISBN 13: 9781579652227
Language: English
Weight: 2 lbs 1.2 ounces